Celebrating Black History Month
Chefs of Today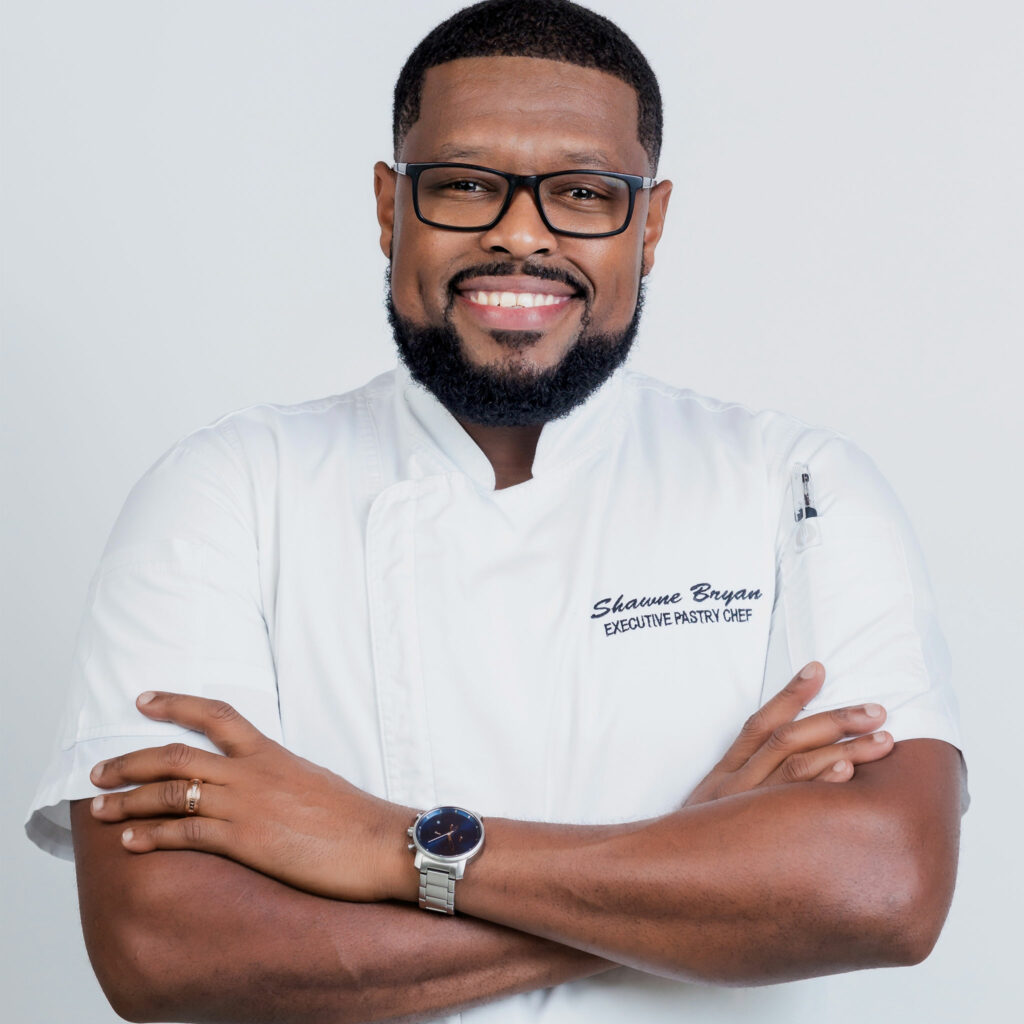 Shawne A. Bryan
Executive Pastry Chef
Shawne was born in Anguilla, British West Indies and presently lives in Nassau, The Bahamas.
He received his Bachelor of Science Degree in Baking and Pastry at Johnson and Wales University in Providence, Rhode Island, and an AOS in Culinary Arts from The State University of New York in Cobleskill. After college, Shawne began his professional life in his home country of Anguilla, where he owned a bakery. A few years later, he returned to Miami and has worked in well-known hotels and restaurants such as Komodo, Zuma, Khong River House and Fontainebleau to name a few. Most resent he held the Executive pastry chef position at Albany resort Bahamas. During his career has also been featured on Starchefs website for his unique desserts. Chef Shawne was showcased on the Food Network's Baking Championship season three where he was a finalist. In 2017 he participated in the Redemption Holiday Baking Championship where he walked away victorious.
In addition to baking and pastry, Chef Shawne enjoys photography and has captured moments through the lens of EccentrikPhotography. Shawne credits his inspiration and dedication to his craft from the impact that a single taste of pastry has on a total stranger. In his words."that my friend is a powerful tool I will never take for granted!" He loves music and playing the saxophone. When he is not doing that, he enjoys spending time at the beach or watching a game of basketball as a devoted Los Angeles Lakers fan. Shawne values hard work and lives by the mantra, whatever you do, do it with passion or not at all. He can be contacted via IG: @shawneaxa or email: shawneaxa@gmail.com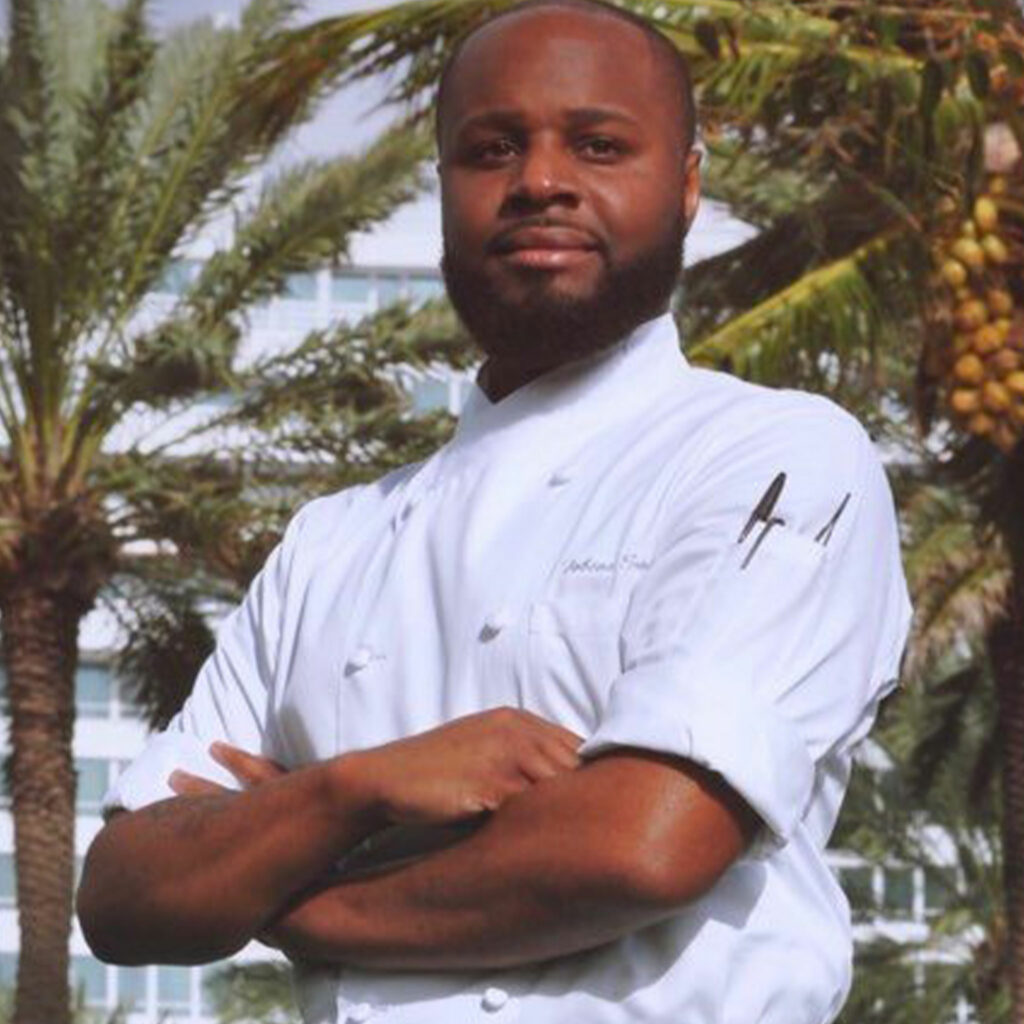 As a kid he would bake with his grandmother and Aunt. They taught him many things including baking cookies from scratch. For a time he sold cookies out of his locker and they were very popular. After graduating high school he joined the military knowing it would help prepare for his future family. While in the military he still remembered his desire to be a chef. Soon after he started schooling at the well renown Johnson and Wales University at the North Miami Campus. Tobias said about the experience " I had a great experience and it taught me a lot. While going to school full time he also worked two restaurant jobs and steadily worked his way up to pastry Sous Chef, to Pastry Chef and then to Signature Dining Pastry Chef.
Tobias has started a few new ventures including Chunky Monkey Bars, and Drip & Dough Bake Shop.
Chefs from the Yesturday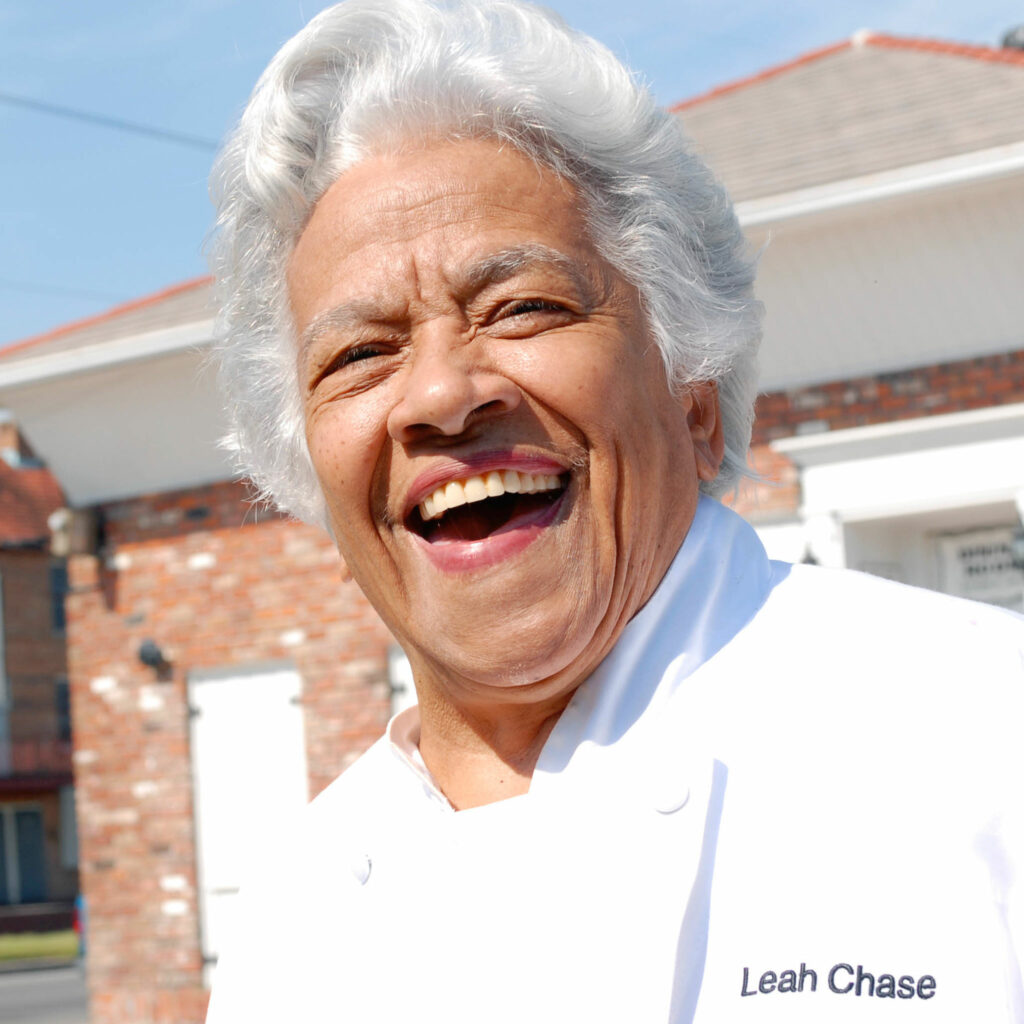 Leah Chase
Queen of Creole
New Orleans
Leah Chase is known as the Queen of Creole Cuisine. She is a sibling of 11 and grew up in Madisonville Louisiana. There was no high school for black students as a child so she left home for New Orleans at 13 and attended St. Marys Academy.  She got a job after graduating as a waitress at the Colonial Restaurant in the French Quarter. She also held other jobs here and there but truly loved the food world. After marrying her husband Degar Dooky Chase II  she started helping in his family restaurant, and expanded it to welcome blacks when many other places closed doors to them.
During the 50s civil rights movement was rising and the restaurant became a place for activists to gather both black and white despite such gatherings being against the law. In an interview Leah said "I was just feeding people, They were fighting for something, and they didn't know what they would find when they went out there. They didn't know what would happen to them on the streets. But when they were here, they knew I'd feed them. That's what I could do for them." For more than 50 years she worked as the Executive Chef at Dooky Chase Restaurant. Cooking a variety of jambalaya, gumbo, shrimp stew, and more. Notably she's cooked along side famous chefs like Julia child, John Folse and others.
Some of her achievements and awards include
Times Picayune "1997 Loving Cup Award" for public service.
Multiple honors from the NAACP, t
The Weiss Award from the National Conference of Christians and Jews,
The Torch of Liberty Award from the Anti-Defamation League of B'nai B'rith,
The University of New Orleans' Entrepreneurship Award
The Outstanding Woman Award from the National Council of Negro Women.
Leah was also photographed among 75 women, including Oprah Winfrey, Lena Horne and Marian Anderson in the traveling exhibit for "I Dream a World: Portraits of Black Women Who Changed America."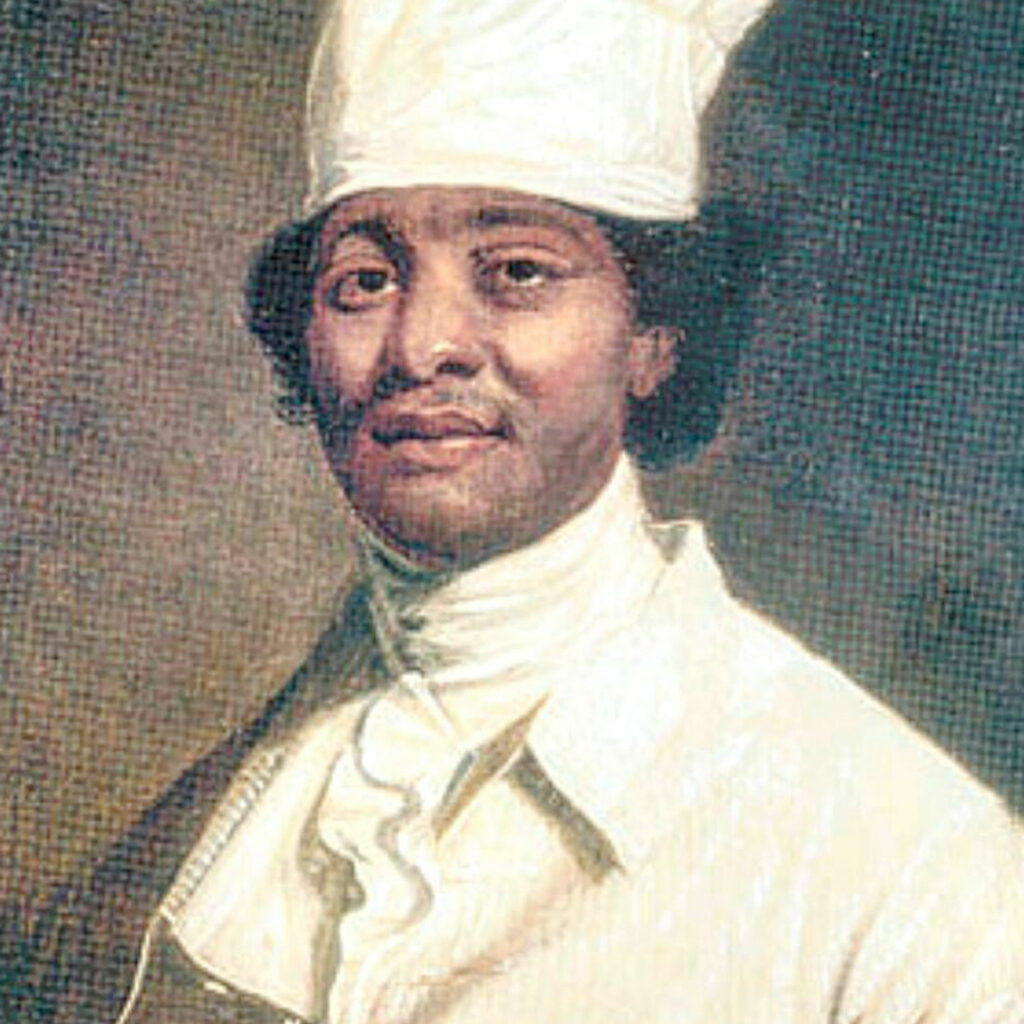 James Hennings
French Chef
James was a culinary innovator, a teacher, valet, maitre'd an American and a slave.
Notably, he was the first American chef to be trained as a french chef. James was born of Sally Hemings who was noted to have been the secret slave companion to Thomas Jefferson. When President George Washington appointed Jefferson as a commerce minister to France, they sailed to France and Jefferson brought James specifically to have him trained in French cuisine.
His training was under famous chef Prince de Conde at Chateau Chantilly which was the equivalent to a Michelin 5 star kitchen today. After learning and working hard Hemings became a Chef de Cuisine in 1787 at Jeffersons private residence. Here, James cooked for numbers of royals, lead the staff and mastered the language.
Other noteworthy accomplishments: Introduced the original modern stove, called the Potage stew stove to America, Cooked dinner for Alexander Hamilton and Thomas Jefferson June 20 1790, a historic dinner on reconciliation of enemies. Influenced generations of plantation cooks and black pro caterers.