How would you like to travel the globe?
Travel the globe through these local Miami bakeries and chef features. Summer might almost be over but you can travel all year with these great desserts.
Travel to France with Macarons
These colorful, delicate, and truly high class treats will make you feel like royalty. It is rumored that Catherine De' Medici brought them over in the 1500s from Italy. In France a covenant of nuns often bakes macarons due to being forbidden to eat meat. In 1792 a couple of nuns started to sell the macarons and the rest is history. Many macarons are made with a variety of fillings mainly chocolate or fruit. Yet there are many different recipes now, some passed down, and new ones being created all the time.
Where to get them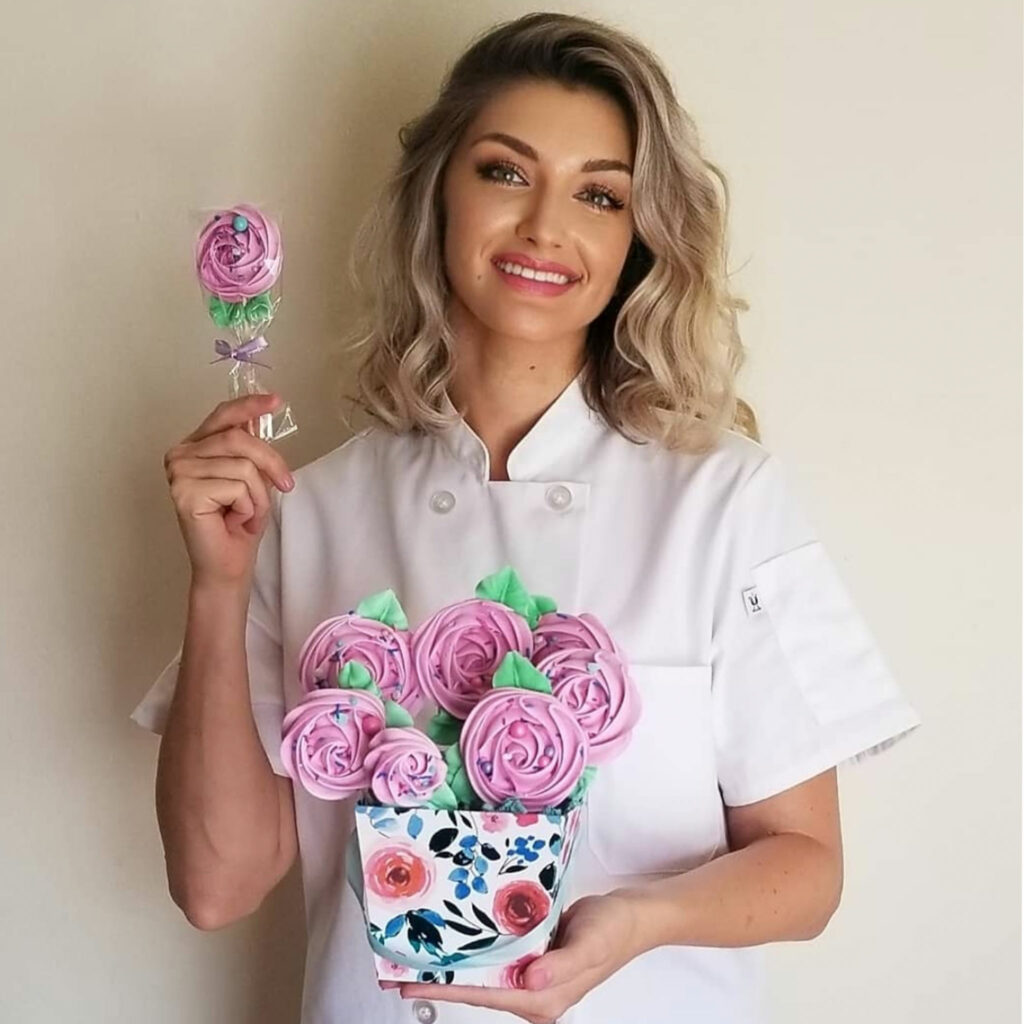 These colorful macarons are from Mure Mure Baking- Chef Natalie. She is a professional pastry chef here in Miami. Chef Natalie shared with us some of her many macarons and the Rader products she uses in them.
Travel to Italy with Cannolis & Tiramisu
Cannoli's were noted to have long ago been called Cappeli de Turchi or Turkish hats. Today the word Cannoli comes from the root cannolo meaning little tube. They are often made with fried wafer, filled with ricotta cream and drizzled with chocolate and sprinkled with powdered sugar with candied fruit. They are said to have originated in Palermo a Sicilian city and researchers believe they were often made by women.
Tiramisù means "pick me up". This particular dessert is said to have been invented by a "maitresse" of a house of pleasure in Treviso. It was developed as an aphrodisiac dessert by a "Siora" who ran the grounds. Mainly to be served at the end of the evening so as to reinvigorate customers souls and solve problems.
Where to get them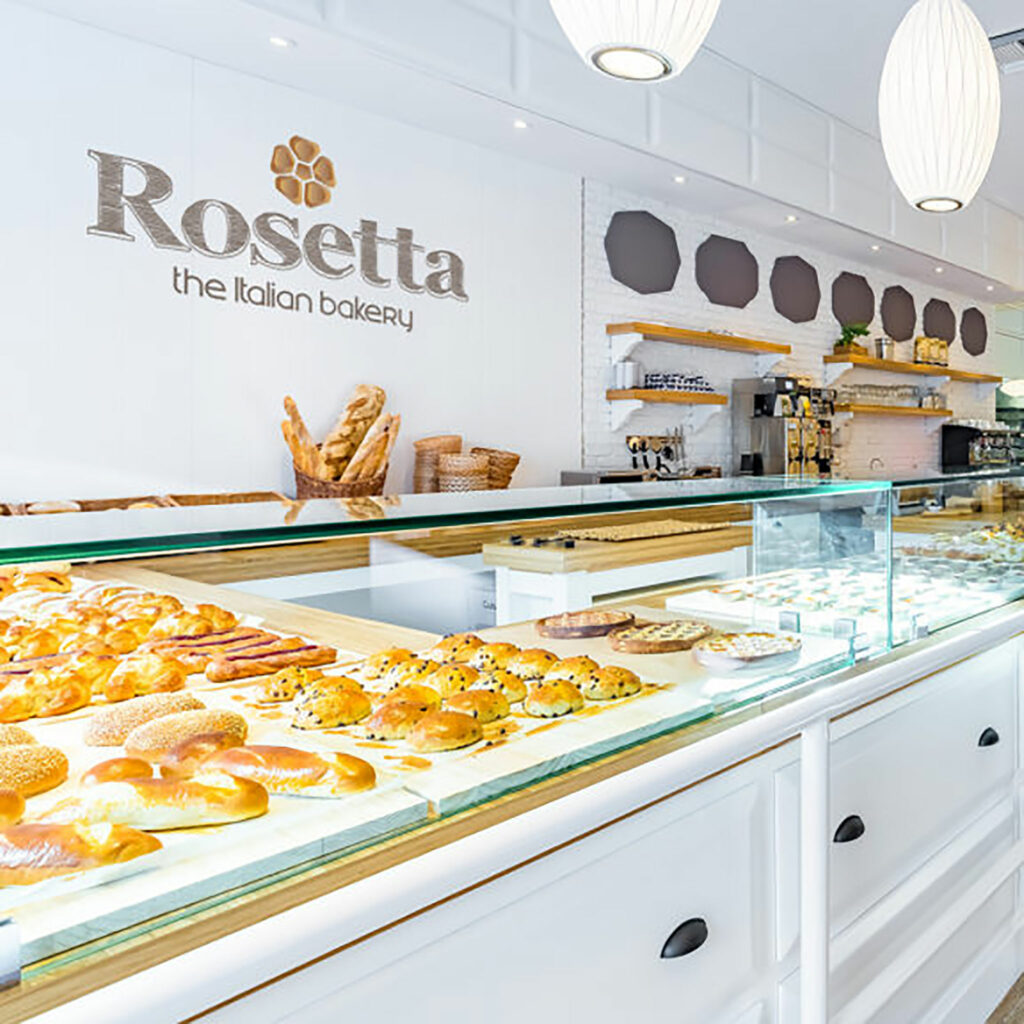 Rosetta Bakery
Local Miami Bakery
Florida
The cannoli's pictured here were made with perfection from Rosetta Bakery. The bakers tell us it was made as per authentic Italian tradition, filled with fresh ricotta, lightly coated with chocolate, garnished with powder sugar and orange zest. They are located here in Miami Beach and their bakery has a great history to learn more head over to their bakery today!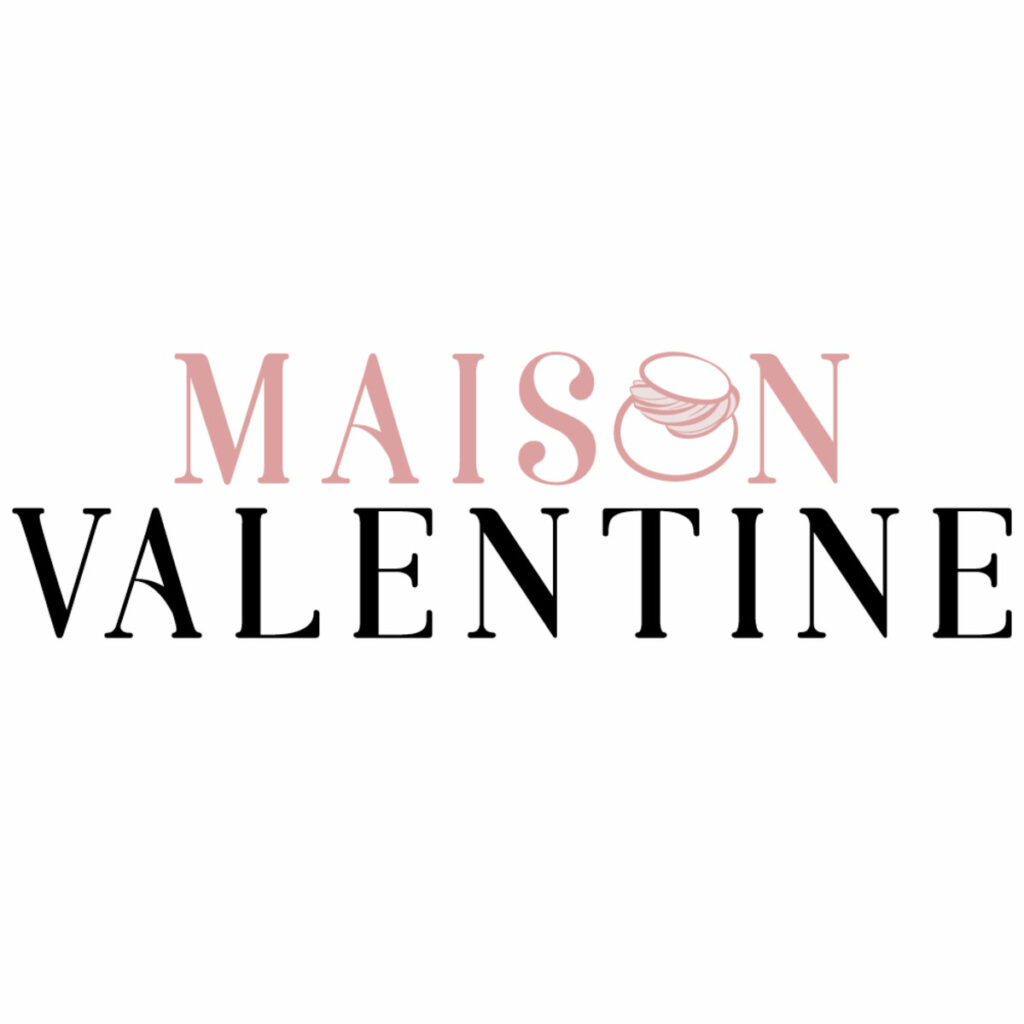 Maison Valentine
Local Miami Bakery
Florida
This unique tiramisu was created by Maison Valentine Bakery. They serve authentic Italian and French pastries and desserts. The shop is located in Miami Beach.
Travel to New Zealand with Pavlova
Between Australia and New Zealand the argument of who invented pavlova has gone on. History tells us that the dish was named after famous Russian ballerina Anna Pavlova. Australians argue it was created at a hotel in Perth when a customer claimed it was as light as Pavlova. While New Zealanders claim that a chef at Wellington Hotel created the dessert in honor of the dancer taking inspiration from the tutu. While whoever truly created the dish it is popular among many gourmet chefs and enjoyed globally. Pavlova is a white meringue cake topped with cream and fruit. There are many various versions of the dessert and chefs will often put their own personal twist on the dessert. Presented here are two versions.
Where to get them
Gregory Gourreau
Executive Pastry Chef
Miami
The first comes from Corporate Pastry Chef Gregory Gourreau of Miami.  On his Instagram you will find an array of gourmet desserts and dishes. Chef Gregory has been in the culinary business since the early 1980s. This version of his pavlova includes a white chocolate and vanilla meringue. He has kindly shared the recipe with us here.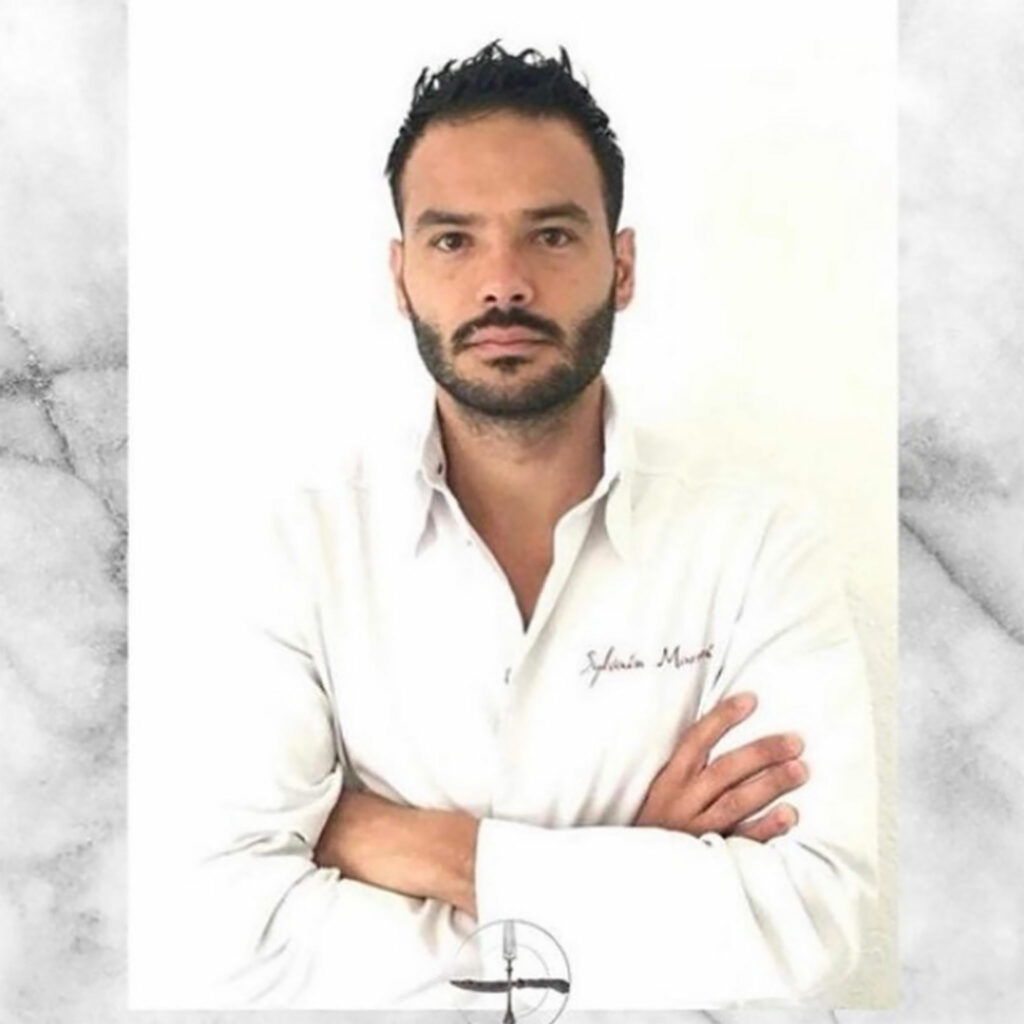 Sylvaine Marrari
Executive Pastry Chef
Miami, FL
The second unique pavlova pictured here is from Executive Pastry Chef Sylvain. Notably he won the 2019 Zest Award for Best Pastry Chef. Shown here is a S'mores Pavlova with dark chocolate & dulce leches ice cream, chocolate sauce and marshmallow roasted on top.
Travel to Brazil with Brigadieros
Brigadeiros are very popular throughout Brazil, commonly made in many homes and bakeries. Notably, they were created in the 1940s to honor the Brazilian Brigadier Eduardo Gomes during his presidential campaign. Many women would make and hand out the dessert in support of Gomes, as this was also the first national election women were able to vote in. The dessert is made with condensed milk, cocoa powder, and chocolate sprinkles.
Where to get them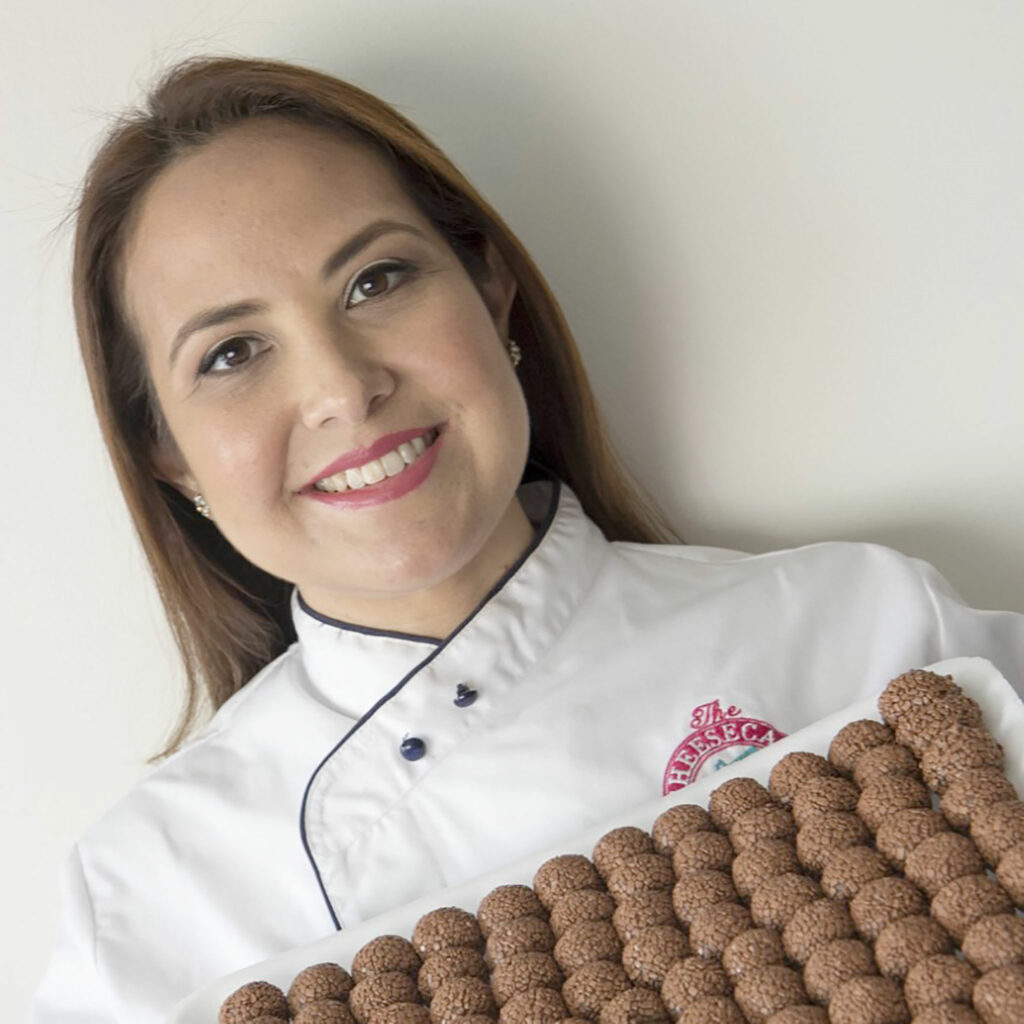 These brigadeiros were created by renown Chef Carol Santos. These brigadeiros use Callebaut Chocolate flacks. Along with these sweet treats The Cheesecake House also bakes up cakes, pies and other great pastries. 
Travel to Mexico with Tres Leches
Tres leches or "three milks cake" is a cake soaked in condensed milk, heavy cream and evaporated milk. The popularity of the dessert is due to the original recipe being presented on the back of a Nestle condensed milk can in the early 1900s. At the time it was sold popularly in Latin America and during World War 2 the recipe went mainstream. Today you can find it in many forms even a spin that combines it with traditional flan. Here in Miami you don't have to go far to find it.
Where to get them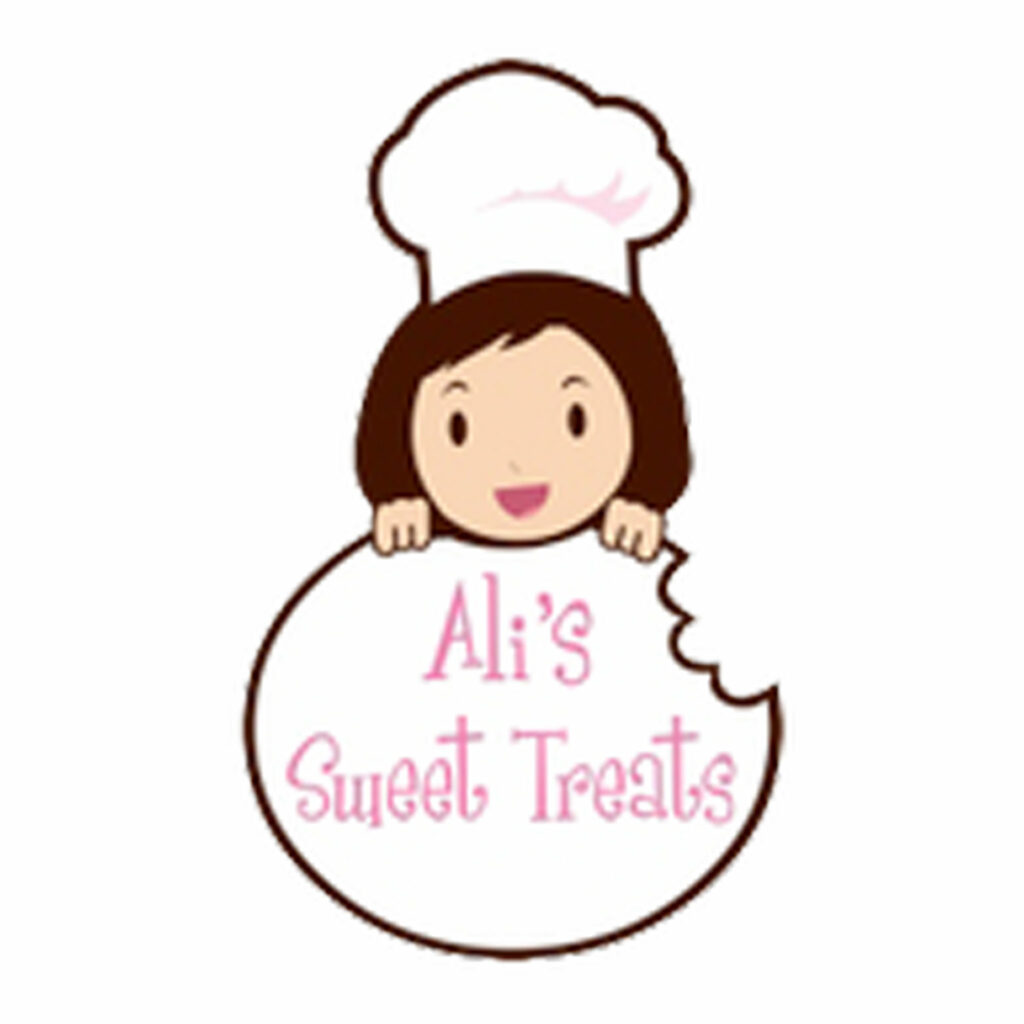 The tres leches shown here comes from the local bakery Ali's Sweet Treats. The company has created desserts for globally recognized clients including, Disney, American Express, and Google. So don't wait and get your hands on this delicious treat.