Follow these easy steps for a festive pumpkin face apple pie! If you create this dish be sure to take a photo and show us!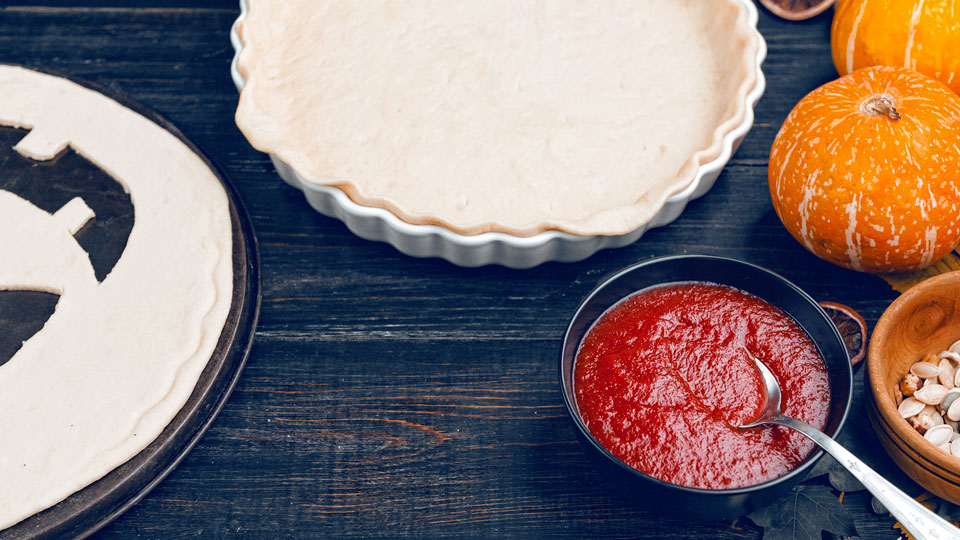 Heres what you'll need
Pie crust
Butter
Apple Slices
Flavor Filled Substitutes
Step 1
Mix Apple Filling and Red Red Liqua-gel together, then spread mixture along bottom of pie crust.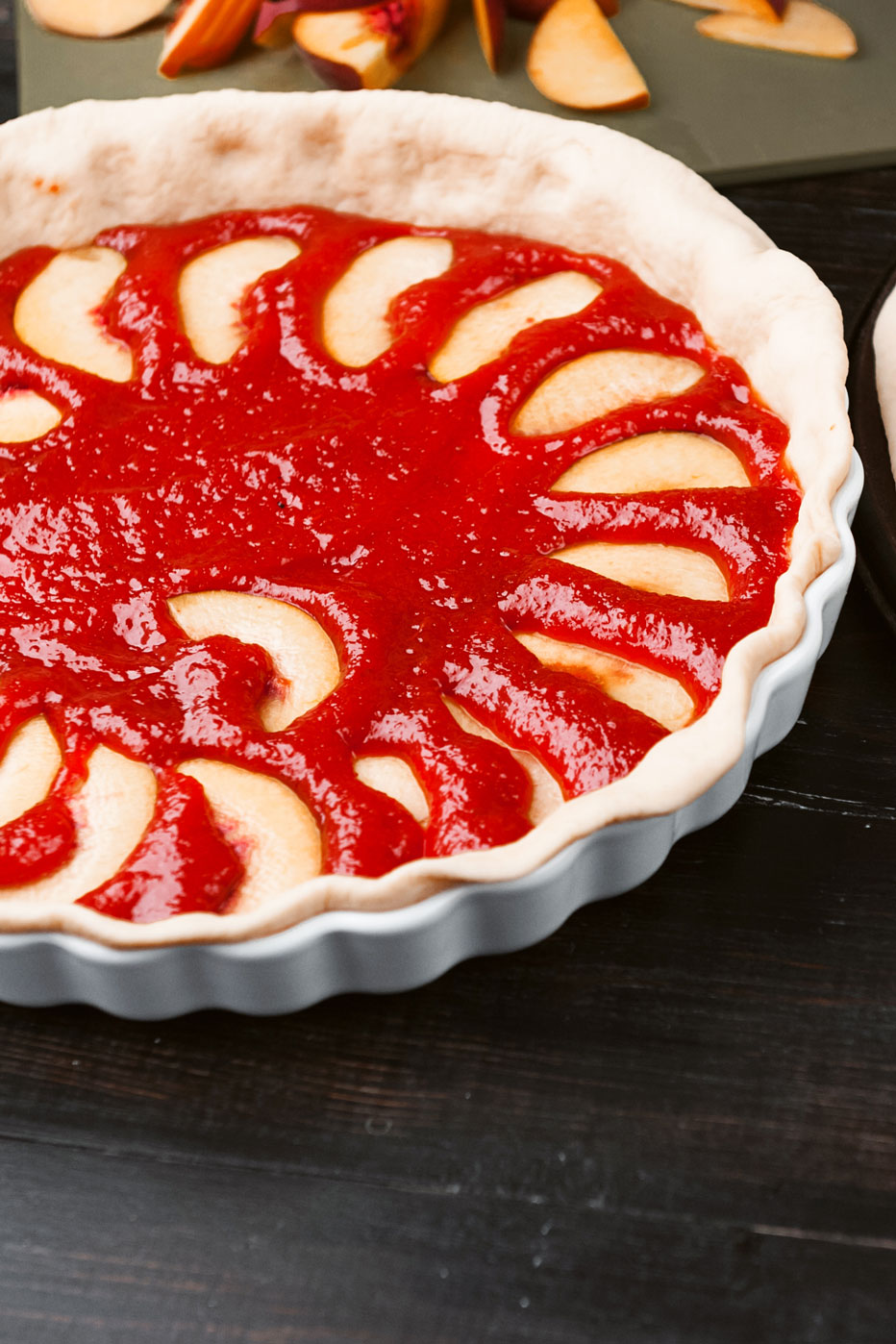 Step 2
Arrange apple slices inside pie crust in desired orientation.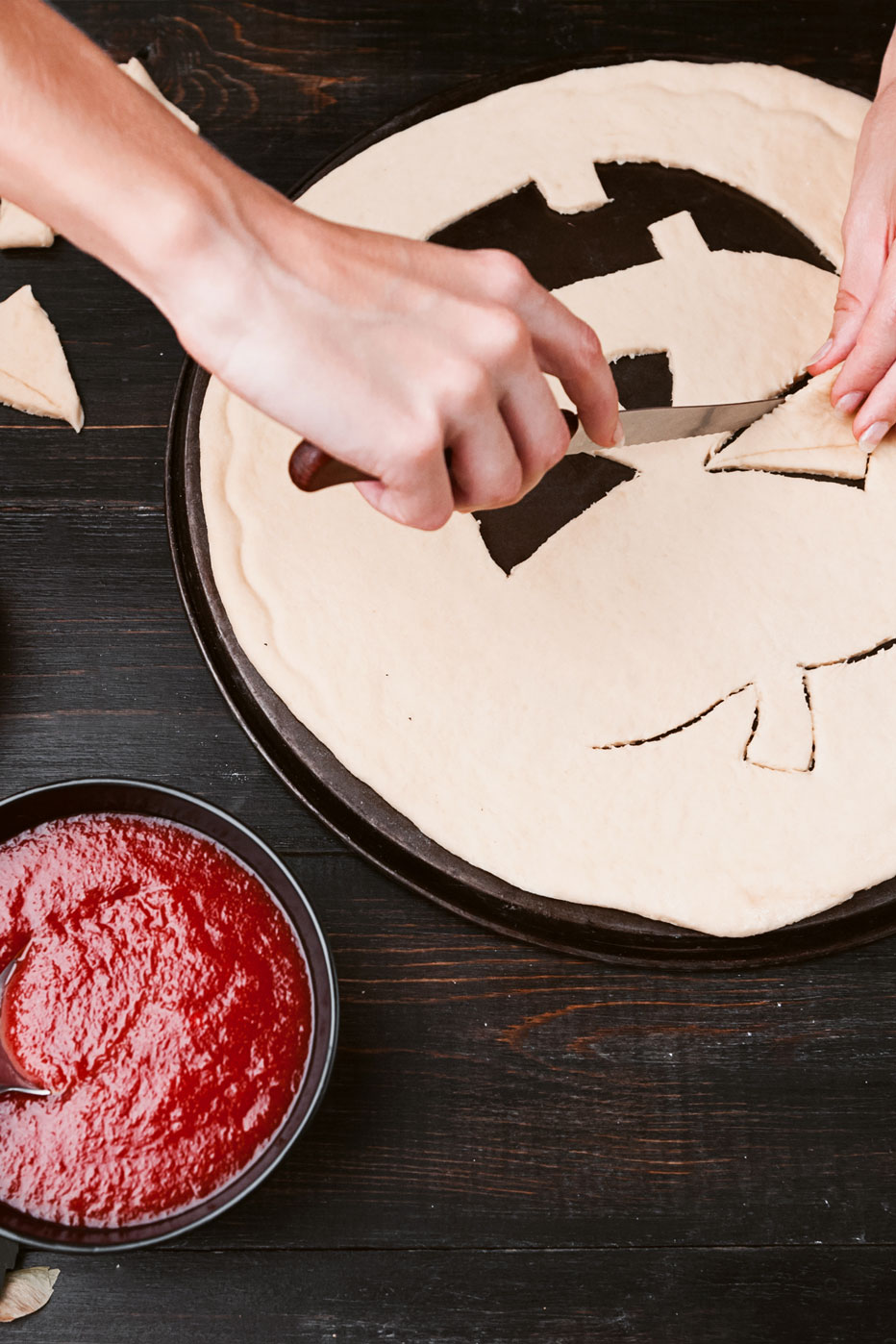 Step 3
Cut top of pie crust into a jack o lantern face.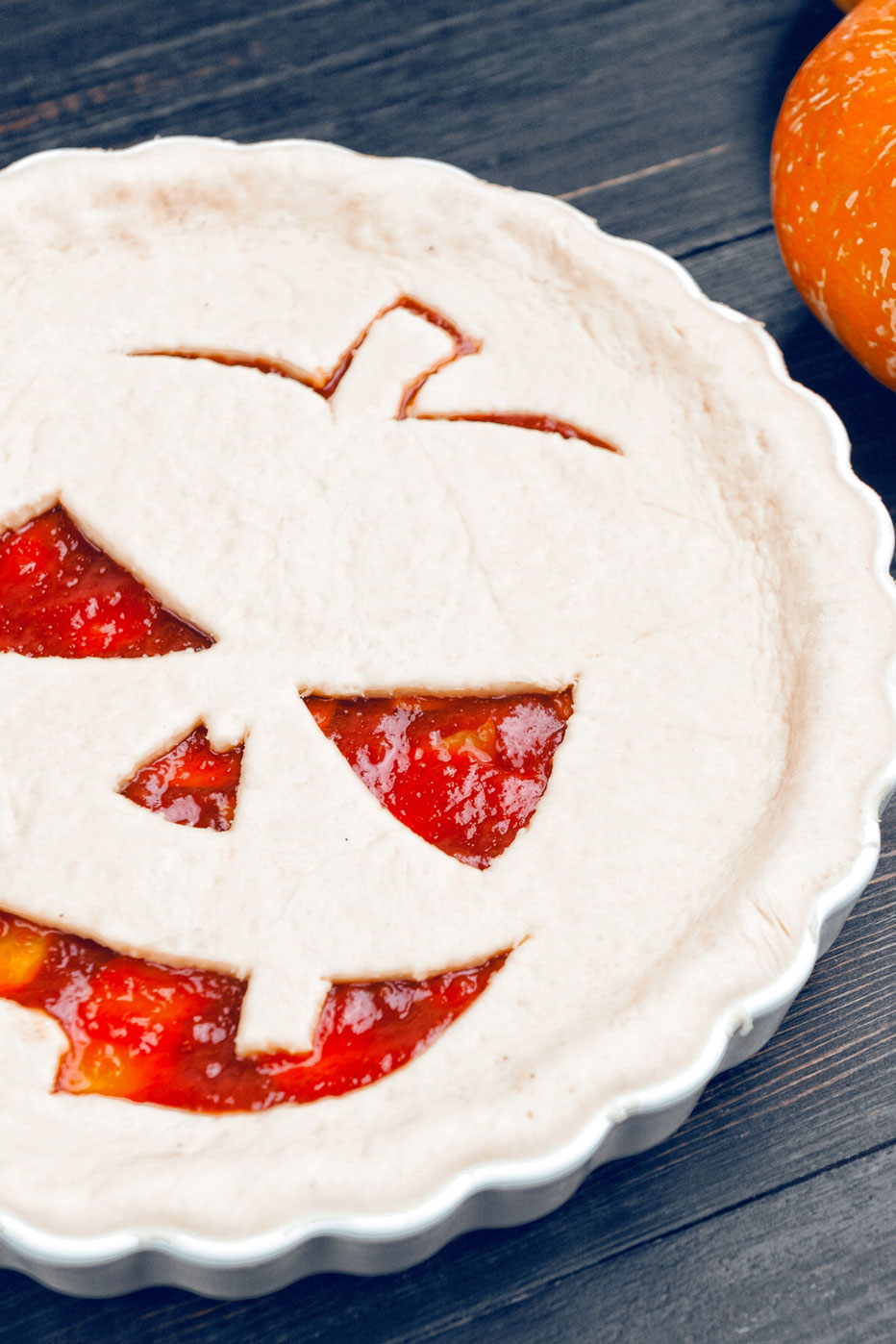 Step 4
Place top layer pie crust onto pie
Pinch crust edges to close gap between bottom crust and top crust.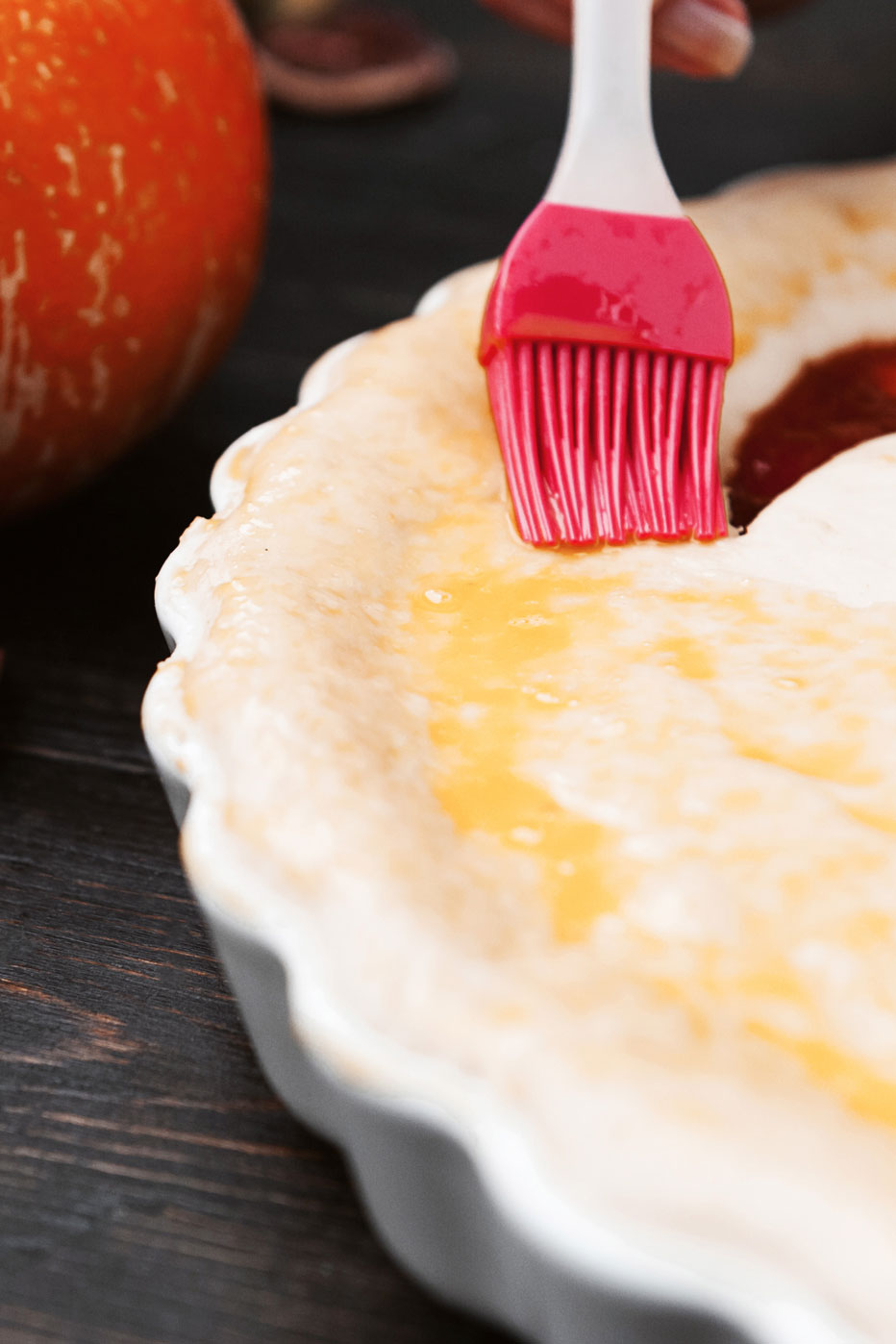 Step 5 and Step 6
Using a pastry brush, brush on a layer of melted butter to top of crust.
Bake at 350 for 40min to 45min- or till apples are tender and crust is golden brown.
Enjoy!
After it's done, marvel at your beautiful creation, and of course take a huge bite!